In The Area
While you are visiting Austin Lake Cabins & RV Park, you will find so much to do in our area. Whether it's Golfing or Shopping or maybe visiting some Museums & Historical Places there is something for everyone!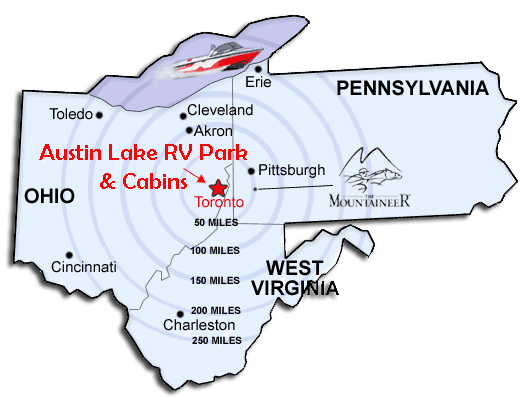 Don't feel like cooking tonight, visit some of our great Restaurants or maybe you'd like to visit an outstanding Festival or Fair, we have some great things to see in the area.
Looking to visit a College while staying with us, we have those in the area, too! And of course, there are many other Places to Visit.
Have friends coming to stay that are looking for an experience different than camping? We have some wonderful Bed & Breakfasts that we recommend to our friends.
Other Tourist Information for you to consider when planning your visit!
Bring your family and come be welcomed by ours!